Magic on the Spectrum: Our Family's Experience Navigating Walt Disney World with a Child on the  Autism Spectrum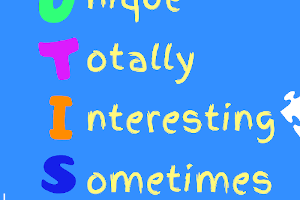 This is for all my fellow Special Needs families out there. Having a child with special needs comes with it's own unique challenges and really, no two children on the Autism Spectrum are the same but I wanted to write about how we navigate a Disney Vacation in hopes to give confidence to some of you that not only could you take a trip to a Disney Destination with your child (or even a special needs adult in your family), you should. Disney really is the most magical place on Earth for my family; of course, meltdowns still happen and yes, sometimes we just leave the park early to go back to the resort and cool off in the pool but knowing how to navigate through our day to the best of our ability really does help.
We start our day in the hotel room. We have a light snack for breakfast to save our dining credits for later in the day and we pack all the things we might need for the day. The double stroller rental I arranged beforehand (For larger children Special Needs Strollers are also available, talk to your Travel Agent about either of these options) is so helpful for packing all the things we need for the day: snacks, water bottles, tablets, stim toys, a mini fan, change of clothes, baby wipes, sunscreen, sunglasses, noise cancelling headphones (among other things) are packed into a backpack and stowed underneath. When we're all dressed and ready to go I give my son, Henry, and my youngest daughter, Eleanor, their pin trading lanyards (that also contain my emergency contact information) they put them on and hop in the stroller and we are off.
Disney Transportation is a great perk to staying on property; not having to deal with traffic, parking fees, finding a spot, taking the tram to the park entrance, and finding your vehicle at the end of the day is simply amazing. That said, it may be tough for some children to ride a big loud bus with a bunch of strangers so things like noise cancelling headphones and tablets/toys may be helpful here,  but Henry actually loves the Disney busses (as long as they're not too crowded) and always gets excited that we're headed to the park. When we get to the park we head straight for Guest Services to arrange our DAS (Disability Assistance Service) pass and a Stroller as a Wheelchair tag for our vacation. You only have to do this one time the DAS stays linked to your tickets for the rest of your vacation and you keep the tag on the stroller the entire time.
The DAS pass essentially allows us to reserve a time to come back to a ride my son would like to go on when he can not handle standing in line for the entire wait time. The Cast Member at the entrance to the ride will scan your ticket or Magic Band and give you a time to come back that is 10 minutes less than the current wait time. We usually go ride something else with a very short wait time, see a show, take a break in the shade, or grab a snack and then head back towards the ride. After your return time comes you will go into the ride queue through the Fastpass+ entrance and after a very short wait (usually about 10 minutes), you will be permitted to ride.
The Stroller as a Wheelchair tag allows us to bring the stroller into buildings and areas where strollers are not normally permitted (but wheelchairs are). We hardly ever use the tag but it is nice to have when we NEED to keep Henry in the stroller because he is taking a break with the sun shade down. He does this when overwhelmed and in "sensory overload" mode and it's a big perk to having the stroller rental.
I know the parks well and that's very helpful for us to navigate where we are going, what rides are good for us, and where we can stop to rest or get a snack. If you're not as familiar, the help of a Travel Agent works well here. A good tip- the Baby Care Centers (one located in each park) are usually a good place to take a break, they are cool, relatively quiet, and *usually* not too crowded. The Disney website has an official Guide for Guests with Cognitive Disabilities as well as the Attraction Details for Guests With Cognitive Disabilities that outlines each ride and what, if any, sensory difficulties a person on the spectrum may experience on that ride/attraction. You can download and review these beforehand to get to know the parks a little better too. I also highly recommend you  watch YouTube videos of the rides you are unsure about to see what it is like and even have your child watch along with you to get familiar with it; this helped my son immensely and now he can ride most things confidently (but not Dinosaur).
If you are traveling with more than one child and your little one and/or special needs child wants to sit one out there's also the Rider Switch Service that may be helpful to you. This service allows for you to take turns waiting with small children or guests unable to ride. How this works is one adult waits with the non-rider while the rest of your party rides. Then, when they are done, you switch places and ride with little to no wait (accompanied by up to 2 others in your party) by entering the Fastpass+ Queue. It's similar to the DAS in that you need to ask a Cast Member at the attraction for this before the first party rides.
When it's time for my family to have lunch or dinner I always feel good about meals in Disney Parks and Resorts! For less stress we pre-plan meals and get Advanced Dining Reservations (your Travel Agent can also arrange these for you) so we're not stuck somewhere with cranky/hungry kids and wind up eating somewhere not ideal for us. The great thing is most Disney restaurants have been able to accommodate my family's picky eating habits. Even 'Ohana at the Polynesian Resort was able to accommodate us when my children would not eat the many options that were brought to our table family-style. They brought out a grilled cheese sandwich for one of my children and a bowl of pasta for another. If you have a picky eater too, I recommend you tell the host about it when you arrive at the restaurant. Oftentimes, they have a "secret" kids menu at Family-Style restaurants, and are usually able to accommodate something different even at a buffet. A few times I asked for plain buttered pasta or mac and cheese for my little one at a buffet and the Cast Members were more than happy to help!
Companion Restrooms are located throughout the parks. This makes bathroom breaks slightly easier for us. We roll the stroller right in and have a private place to use the restroom and wash up before heading out for more fun. I can help Henry with the buttons on his pants which he has a hard time with and make sure he washes his hands. It's less stressful than minding multiple children in a busy public restroom (not to mention I am a single mother and have taken trips to Disney without anyone to accompany Henry into the men's bathroom anyway). Companion Restrooms for the win!
Timing is also important for my family on a Disney trip. Avoiding the peak times for Disney Transportation and the rush to get in and out of the parks makes a much happier mom and kids! Our philosophy is "Come Late, Leave Early, and (usually) Skip the Fireworks!" I know this may sound very strange to most Disney Theme Park Enthusiasts but it is what works best for us. Sleeping in a little bit in the morning helps us avoid the "rush" of everyone else to get on the bus and get there for "rope drop" (when the park first opens its gates). We get up and take our time, sometimes my kids watch cartoons on the Disney Channel before we get ready, then have a light snack, make sure we have everything we need, and sometimes we fill our refillable resort drink mugs in the food court before moseying over to the bus stop (depending on the resort you're staying in you can also insert Monorail/Skyliner Station here too). Florida is hot and can be overwhelming and tiring so we tend to leave early as well usually in the early evening. Instead of staying late we try to schedule something fun in the evening for the kids like a character meal at a resort restaurant, a swim in the pool, or a little bit of shopping at Disney Springs.
Every once in a while we'll also take a midday break and go back for fireworks. My oldest daughter, Carol, loves the fireworks. When Henry was younger he absolutely hated them and I had to have him sit in my lap and hug him tight with his noise-cancelling headphones. Now that he is a little older he doesn't hate them as much but can kind of take them or leave them. As far as night time shows go here's my two-cents:
Magic Kingdom's fireworks show, Happily Ever After, is probably the best and the most popular show – but also is the loudest, most crowded of the nighttime shows
If you have a Star Wars fan (my Henry definitely is) the Nighttime Show Star Wars: A Galactic Spectacular in front of the Chinese Theater is pretty amazing but be aware it's definitely very loud, bright, and has some pyrotechnics
If you're not that into Star Wars, Fantasmic is also at Hollywood Studios and is great as well (and may be less overwhelming for a child with sensory sensitivity). It features many classic Disney characters your child will recognize like Mickey, Belle, Beast, Maleficent, Snow White and the 7 Dwarfs, Pocahontas, Ariel, Aladdin, and more. For this one you can sit in the back in case you need to make a quick escape with your child.
Epcot's current nighttime show is called Epcot Forever and can really be seen from anywhere in the world showcase. You can stop and find a spot or watch as you walk. Sensory-wise I feel like this one is the best choice for a very sensitive child.
For Animal Kingdom I highly suggest Tree of Life: Awakenings it's actually pretty cool. They light up the tree and use projections to tell a story. Though it does get loud and will be crowded depending on how close you are to the tree.
After the nighttime shows the crowd to get out of the park is very big and doesn't move very fast. This is my least favorite thing about Disney but is kind of part of the whole thing if you decide to partake in the nighttime entertainment. Be aware the busses get very crowded at the end of the night as well. If you want to avoid that I suggest you try a Minnie Van taxi you can order through the Lyft app on your phone.
The last point that I would like to touch on is probably most important. Disney Cast Members are awesome! Without them, Disney would not be so magical! Don't know if a ride or attraction is suitable for your family or your special needs child? Just ask! Is your child getting overwhelmed and you need help finding a spot to de-escalate the situation? They will help! Need a restaurant to accommodate your picky eater? They have never failed me! Want to know where the closest companion restroom is, when the fireworks start, or what bus stop you need to go to to get back to your resort? Really, ask them! Disney prides themselves on excellent customer service and has never ceased to amaze me.
Quick side story of some extra "pixie dust" we got one trip. When we rode Slinky Dog Dash for the first time my son was pretty nervous not knowing what to expect on a new ride; and my youngest, who was only 3 at the time, was even more nervous. We rode it and they both LOVED it. On the way out Henry told the cast member "Thank you for the best ride of my entire life" She laughed and said she was glad he enjoyed the ride and asked him if he wanted to ride it again. Of course he said yes! I figured she meant like next time or later but no, she meant, right now. The cast member escorted us back to the platform where we boarded the ride for a second time! Little things like that happen at Disney and I feel this is what really sets them apart from other amusement parks.
So there you have it, I hope a look inside Walt Disney World parks from my perspective has given you the insight you need to "Capture the Magic" with your special needs child. With some extra planning, and the help of your Capture the Magic Vacations Travel Agent, the magical memories you make with your loved ones on your Walt Disney World Vacation will be well worth it!
A Post by Jackie Freeman.