Remy's Ratatouille Hide and Squeak Scavenger Hunt 2020 review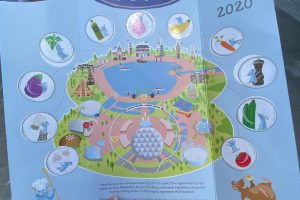 What is this?
For every EPCOT International Food & Wine Festival hosts, they offer a scavenger hunt. Now, if you are thinking this one looks just like last years 2019 hide & squeak, you are absolutely correct. It is!!! The main difference is the year it has printed on the map! This fun scavenger hunt is great for kids and adult kids to partake in as they tour the World Showcase. To me, it has a three in one value.
It adds a little fun for the whole family as they tour the showcase!
it provides a great souvenir (typically)
It helps provide extra entertainment for the kids to keep them interested that some may find boring (gasp-it happens).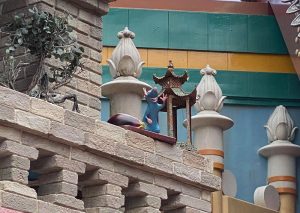 The adults can take care of their needs while the kids enjoy a game. Price is usually around $7+tax (as always, prices can increase). I was lucky enough to purchase mine under my pass which provides 20% discount. Pass holders are being treated to 30% discount for a limited time!
The reward for the completed scavenger hunt is an adorable hard plastic cup. Very hard, thick and durable plastic unlike some other items I have seen in past. There are 4 cup designs to choose from. Of course, you could always buy 4 maps and make a complete collection for all 4! I may have done this, NO REGRETS! Honestly, a souvenir for only $7+tax (or less with discount) is not a bad deal!!! Each scavenger hunt is usually a new reward.
This one-the previous reward is being recycled. I loved this one though! Past rewards have been; ornaments, a different style cup, mini puzzles, Easter eggs with character designs and patches. Now, This is what I do.. I purchase my scavenger maps and ask to have them redeemed immediately. What does this mean? They will stamp it as completed so the cast members know I have already received my reward. You can do this at only certain locations! You can buy the map almost all over the park but they can ONLY be redeemed at certain locations; Disney Traders, Mouse Gear and World Traveler at International Gateway. Yes, you can redeem the map prior to actually completing the map! Why do I redeem mine in advance? There are a couple of reasons for this. I don't want to forget my reward. I don't have to back track for the reward! Is there a Downside? Yes but to me it is minimal. You will have to carry it around with you the entire time there.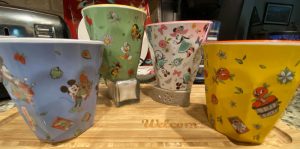 I know everyone has their own preferences or ways to park tour/plans. Always great to have options! Here are the pictures!! From the pictures, they are not a dead giveaway for the exact location. They may help a good bit. If you have trouble finding Remy in any of the locations, just ask a cast member. They are not allowed to tell you where he is but they can direct you!
A post by Jamie Dotson